We live in times in which traveling and meeting each other has become difficult or even impossible. We can no longer meet in groups. But, instead of you having to come to me when I lead a seminar or training somewhere, Zoom makes it possible for me to bring my singing to you, in your own home. While I sing you can rest, do a shamanic trance journey, a meditation, make a drawing, dance, sleep… You yourself choose how to use the support that is offered by the singing. Each session lasts about 45 minutes, registering is easy via the webshop. Read more about the sessions here.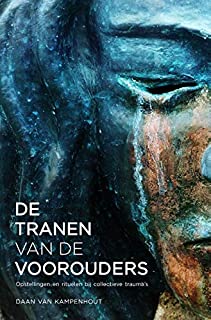 For some years the dutch edition of The Tears of the Ancestors has been out of print, but now it is available again. The book can be ordered via the regular channels or directly from the publisher.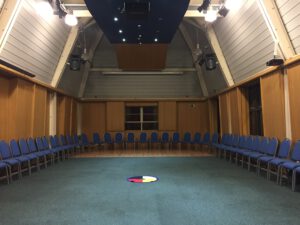 The last months have brought many changes for all of us, the future is uncertain on many levels. One thing is clear by now: the rules concerning physical distancing, the amount of people permitted in an enclosed space, increased hygiene etc are here to stay for the coming time. These new rules make it practically impossible for me to facilitate Systemic Ritual or Shamanic trainings. In the rituals and exercises, physical proximity and human touch are essential and these are not permitted. The group rooms where I do my work can now hold only few people. For example: the room where we have the Systemic Ritual Training normally holds 45, now only 16 people are permitted there, including me and the team. The situation differs from vennue to vennue depending on the amount and positioning of toilets and kitchen space. For now, the only realistic option for me is to cancel the work and wait till the rules change again. People have told me that I could also work for much smaller groups with a program that avoids physical closeness. I have considered it and have discussed this extensively with some of the organizers in different countries. I have noticed however that I simply can not find the necessary inspiration to develop the new formats that would be needed. Still, at the moment I am exploring ways in which I could be available online with shamanic singing that will enable people to do an inner journey at home, but it will take a while before the ideas are translated into the infrastructure and logistics needed to get that going. The website and a newsletter will inform you when some form of live-streaming or zoom-meeting will be available. Wishing all of you the very best, and may we meet each other again in real life at the other end of these strange times!